When we graduate from Mayfield, we are prepared and ready to formulate and argue our opinions and allow our passions to guide us into our futures.Allison McGuire '05 has dedicated her life to following her beliefs and allowing the things she loves to guide her. After graduating from Mayfield, Allison made her way to Boston University, where she studied theatre. As demanding as being a full-time student can be, Allison also worked full-time, immersing herself into politics. She became highly involved at MassEquality, which works on civil and human rights policies in the state of Massachusetts. While living in Boston, she also developed a love for walking, which helped inspire her future path.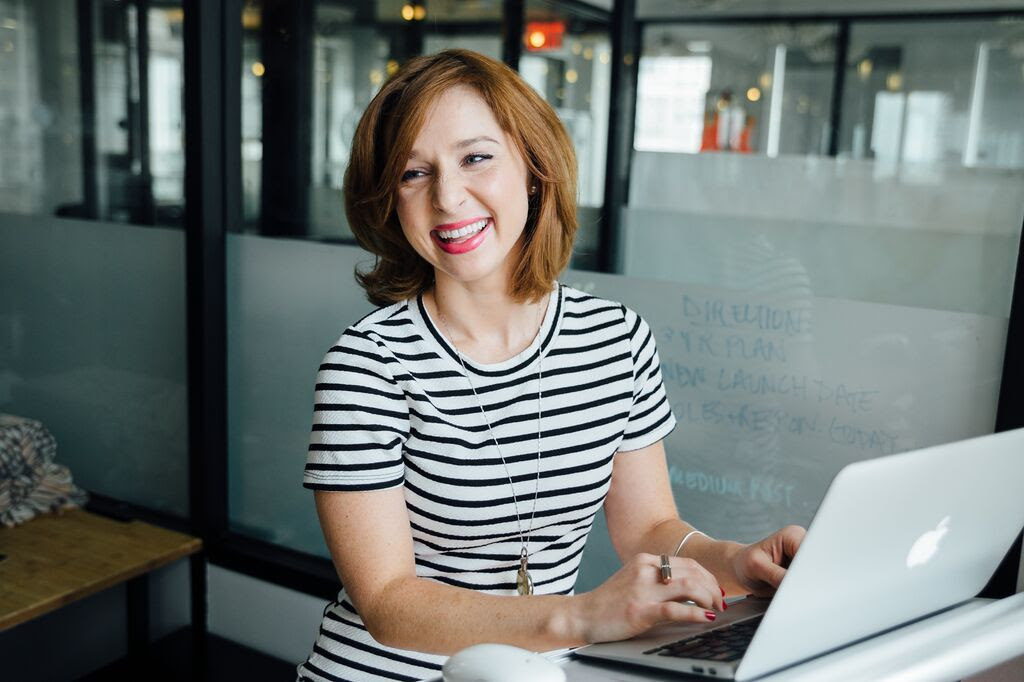 After college, Allison moved to London and started working for the United Kingdom Parliament. Knowing nothing about London or the UK in general, Allison used the opportunity to walk around the city and learn its history. She would walk virtually everywhere she could to grasp the culture of a country she had never visited before. Once her time in London was up, a new chapter in her life started in Washington D.C., where her love of political involvement continued. Her focus was on human rights and national security issues, managing the women's rights portfolio under the Tom Lantos Human Rights Commission on the House Committee of Foreign Affairs. On days that were particularly stressful, Allison used walking as a way to de-stress and clear her head.
After a few years, Allison realized that working in Washington was not her future path and she moved onto a tech company called Network for Good to handle corporate communications and business development, while also running their corporate blog. Allison learned about technology and its processes, honing her blogging skills writing for sites like LinkedIn and Edelman PR, focusing on how non-profit organizations can attract and retain millennial workers.
Never giving up on the one thing that made her truly happy, Allison continued to walk as her primary form of transit, which allowed her to discover a gap in the app world, as there was no app to help empower exploration on foot. She decided to take matters into her own hands and started a walking based app that is focused on experience and exploration. Allison pitched the idea to a startup boot camp and won, allowing her to truly focus on her walking passion. She would work nights and weekends to perfect the idea. Deeply excited about the idea, she started to talking to everyone about it and one day it paid off—a former colleague called her saying, "I want to invest—if anyone can do this, it's you." This gave Allison the confidence to quit her job, move to New York and focus on making her idea a reality.
Three and a half years later, Allison's app,
Walc
, has become the #3 navigation app behind Google Maps and Waze. She is a patented inventor and has raised over $1,000,000 for the company. With her mission of making the world walkable, Walc's 2.0 version will be available in the App Store and Google Play in the Spring of 2017. As Allison said, "I'm proud to not only have built a company from the ground up, but also that this company is helping people's lives." She followed her values and beliefs that Mayfield taught her to follow—never give up on your dreams and follow your passions by putting one foot in front of the other.